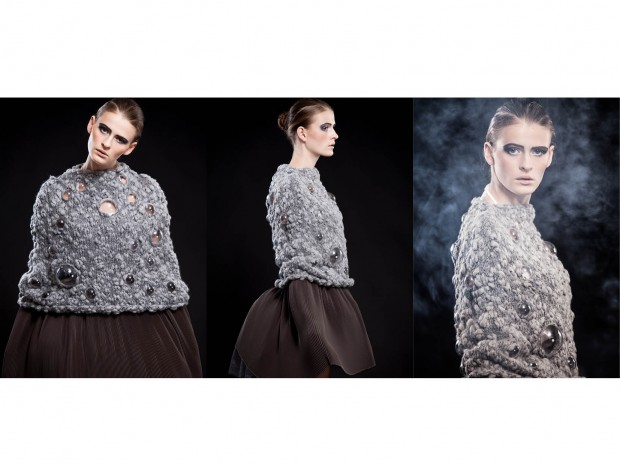 My creative research as Fashion Designer revolves around one word: RECONSTRUCTION. Literally is the process by which you restore what has been lost or has been destroyed, it is a polysemic term, that has multiple meanings and is in fact used in different contexts: from history to film, from 'art to literature, going from photography and fashion, architecture and design. I started from the consideration that what is common to every human being at different stages of their lives where there is a clash with destabilizing situations, you need to start over, to rebuild their identity, their work environment or family, collectively, its urban and architectural reality.
This theme is the 'fundamental inspiration of the various collections, each of which is characterized by the evolution of silhouette, sometimes extreme and unusual, in a different way depending on the context.
Constant element in any collection is the 'use of simple tissues, reworked with eccentric work, maintaining a minimalist use of color.
Francesca Allinovi, fashion designer
allinovi.f@gmail.com
Staff Credits
Photographer: Paolo Neoz Ferraris – www.neoz.it
Stylist: Daniela Triulzi
Make up Artist & Hair Stylist: Angelica Cicero
Model: Aiste, Nextmodels Milan